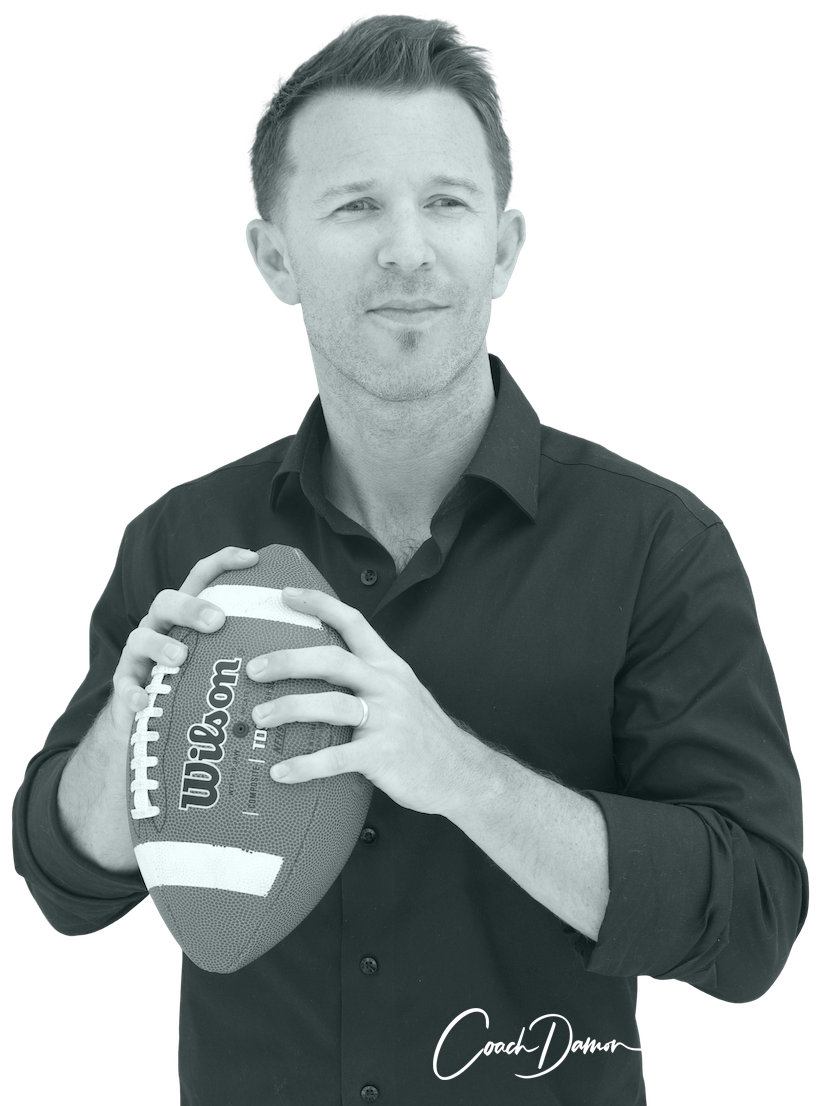 Learn more about Coach Damon
Listen to this story...
Dear online business owners!

or those who want be... 
A Message from Coach Damon
If you've played or watched sports, you probably know that feeling of your team winning a game at the buzzer. Or pulling off a huge upset.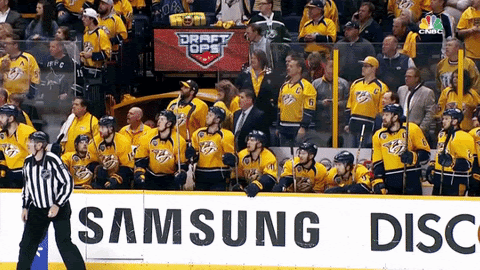 In my college days, our unranked lacrosse team beat the #2 seed with a walk-off goal in overtime. 
It was post game mayhem ... in the best possible way.
The pure joy. Getting mobbed by your teammates. Hugging anyone you bump into. All that hard work paying off. 

There's just nothing in the 'real world' that comes close to that. 

Not in your job. Not with your friends. Nothing...

So I'm not saying creating a successful online coaching business is equal to that...

… but it's a damn good feeling too. 

Here are my top 3 reasons why I think creating an online coaching business is so damn rewarding: 
Reason 1: You Get to Impact Lives

I coach lacrosse goalies.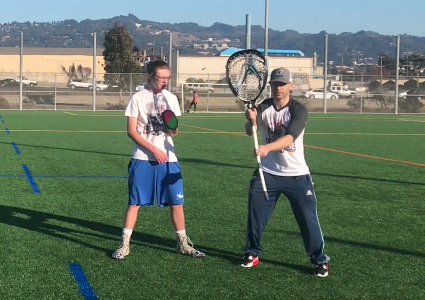 And anyone who is a coach knows the look in a kid's eye when he finally "gets it."

Watching that kid grow from a shy, nervous athlete into a confident young man right before your eyes. 

That's what we do it for. 

The truth is - there are a lot of people out there right now who are struggling. 

All areas of life, all types of problems, all age groups, all locales. 

They need coaching, they need mentorship, they need accountability, and sometimes they just need a friend. 

They need someone who they can trust to help them out. 
I am all those things to the lacrosse goalies who are in my Lax Goalie Rat Academy - an online training camp I built. 

And I love it. I mean, you should read the messages these kids send me: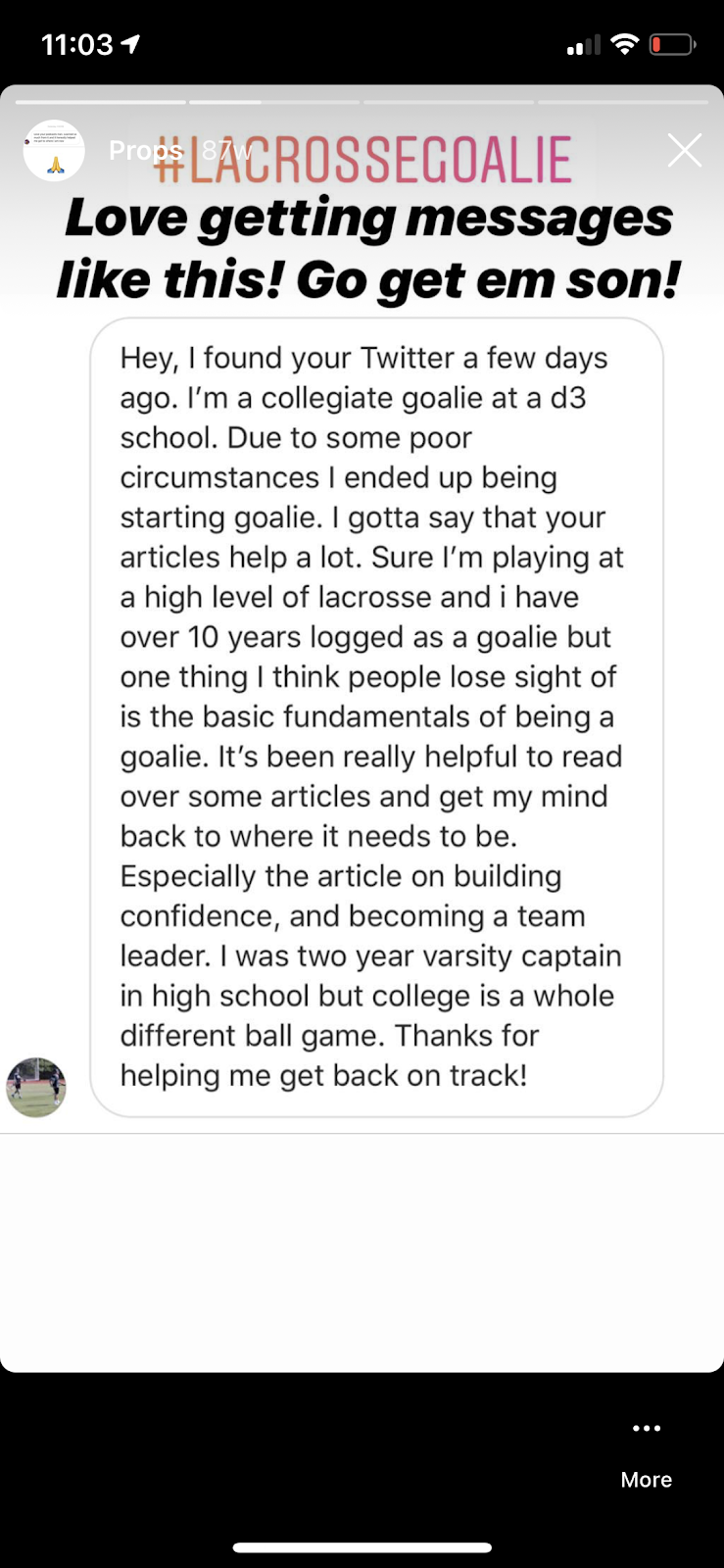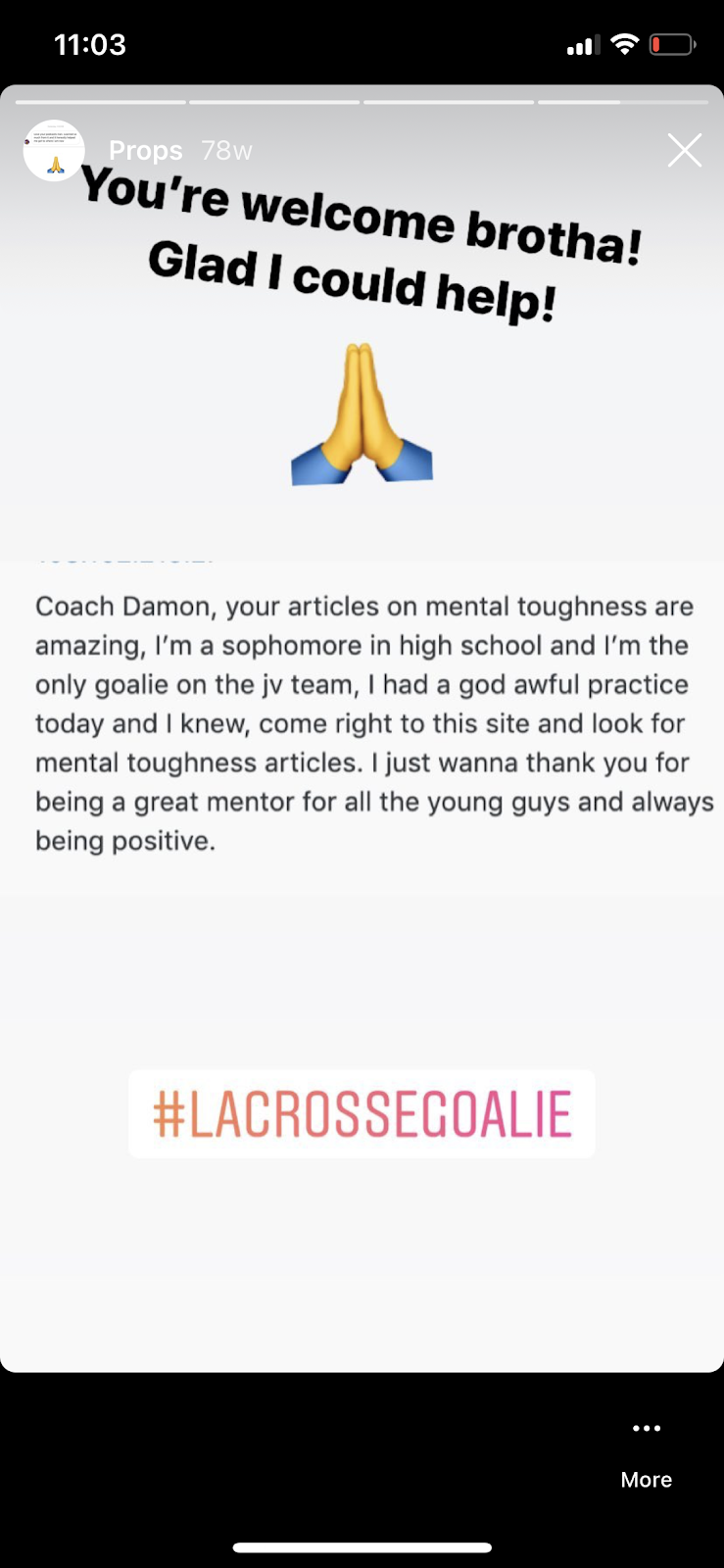 The cool part is - it's not just the kids. It's the Moms and the Dads too. 

Imagine being a parent, and your kid comes home from school one day and says, "Hey Dad, I'm gonna be a lacrosse goalie." 

Well, most Dads didn't even play lacrosse (let alone goalie) - but they still want to learn the position to coach and support their boy. 

I was chatting on the phone with a Goalie Dad and he said the level of connection with his son is amazing now that he can help him out and understands what goalies go through. Thanked me big time. 

Here's another email I got a from a Goalie Dad whose daughter is a goalie: 

Helped him have a conversation with his 13 year old daughter. That's powerful stuff if you ask me. 
It's a wonderful feeling when you get to help others. 

And that's what an online coaching business provides you - the ability to impact lives by helping others all while doing something you love. 

Which brings me to my next point...
Reason #2: You're Coaching Your Passion 

The 2nd reason running an online business is awesome is because you get to coach your passion. 

Listen - if your passion is coaching and sports, which of these scenarios would make you happier?  

Coaching sports 40 hours / week 
Any other job 40 hours / week

I've lived A and I've lived B.
And let me tell you something - A is way better. 

Most people struggle to find their passion in life. Lucky for us - we already know ours. 

And if you can turn your love of coaching and helping others into an online business it will light a fire in your belly. 

Ladies and Gentlemen - I'm talking scorching white hot fire. Like the coals of a raging Argentine asado.

I may not know all the secrets for success in life, but I will tell you this much -

When you're happy dude with a fire in your belly, that's a recipe for pure success. 

You're much more pleasant to be around. Your parents, your friends, even your significant other will wonder what the hell got into you.
Reason #3: The Lifestyle

In addition to impacting lives and coaching your passion, the final reason I love an online coaching business is the lifestyle. 

I don't live in Santa Rosa, CA, where I was born. Heck, I don't even live in the United States. 

I live in Córdoba, Argentina.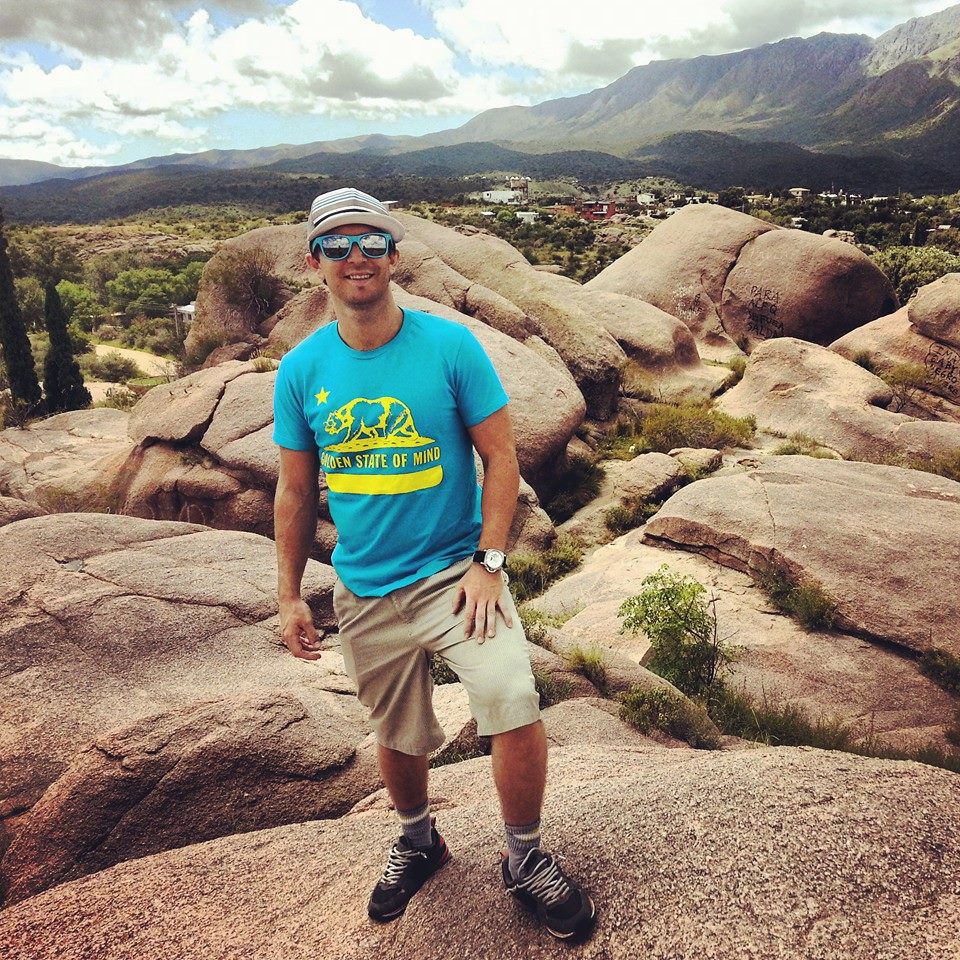 And I love it here. My favorite part has to be the asados. In classic Argentine style, they base an entire party around delicious BBQ'd meats.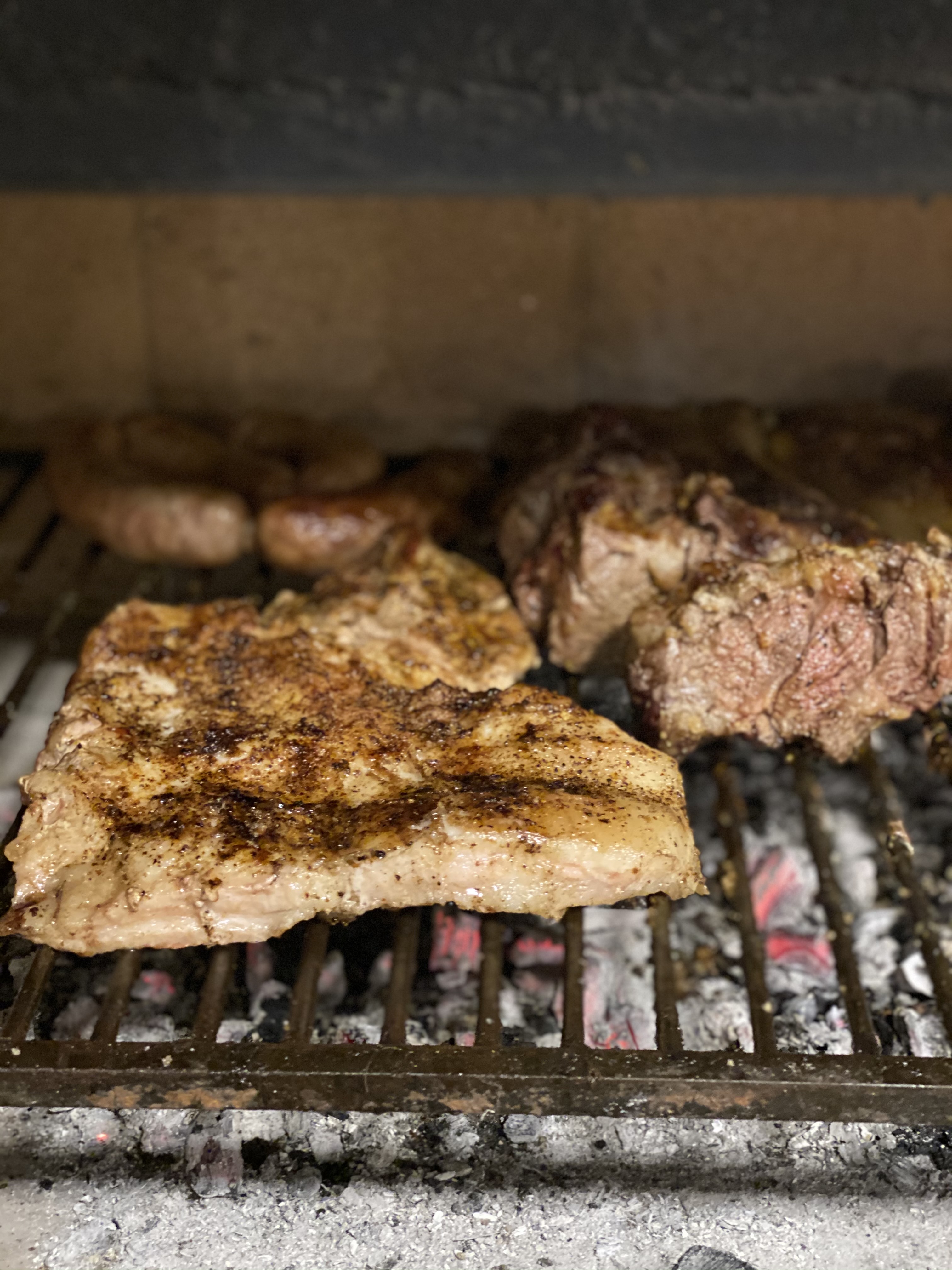 And there's never any debate about what we're doing for birthday parties - asados. It's awesome.
That right there is known in the biz as "location independence." But there's also the time independence. 

Want to go hit softballs at the cages at 2pm on a Wednesday with your Dad? 
Want to be at every game and practice with your kid (I'm assuming you aren't coaching the team haha)?
Want to meet up with a friend for a 2 hour lunch on a Tuesday? 
Want to take your wife on a vacation to Hawaii?

When you run your own online coaching biz, YOU own your schedule. And that's a very liberating feeling. 

You can live and work anywhere and anytime. 

Now don't get me wrong - there is a lot of hard work that needs to be done. But you can do that hard work to earn an online income anywhere and anytime. 

And speaking of online income, you can earn a metric sh*t ton! Ok, maybe I got carried away there but you CAN easily earn a great living doing something you love while making a huge impact. 

And to me - that's success. 

If you made it this far I'm going to guess those 3 points are resonating with you. So now close your eyes for just a second and imagine..
What if you were able to work on your passion full time? How would that impact your life?

Knowing you have an abundance of youth athletes and parents waiting in line to work with you would change everything, wouldn't it?

- You could quit your day job and finally work full-time from home coaching sports! 
- You could start saving money & paying off debt
- You could be location independent and work anywhere from a laptop
- You could hire an assistant to help build your sports coaching business
- Your spouse could leave their job to stay at home with the kids
Sounds amazing, right? 
So let me leave you with a final tip for those who are serious about starting an online coaching business: 
Get a Coach

All the best athletes have coaches. 

If you're serious about online business, you need a coach. 

Can you imagine an Olympic athlete training without a coach? No.

So why would you attempt to build a business without a coach? 

Are they equally hard endeavors?
Look I don't know - I'm not an Olympic athlete, but I will tell you this -
Creating an online business is f**king hard.
But like all things that are hard - it's so worth it! 

If you're reading this, you've got intelligence. So I don't need to tell you the power of a coach. They give you: 
Structure 
Accountability 
Pure tactical advice 
Mindset shifts

For years, I tried to go alone. Then I started working with a coach, and it hit the nitro boosters on my business and my mindset.
You see, I'm a normal dude from Santa Rosa, California. I didn't play professional sports or even D1 college athletics for that matter. I started from zero in my coaching business with no name recognition and I've been where you are in your journey!
And I'm confident I can teach you how to build a sustainable and thriving online business.

I want to share the secrets I've learned, so you can take charge of your life and start an online business using Simplero.

Are you ready to get started?
LFG! Get off the sidelines and get in the game! 
Coach Damon

Book a free 20 minute coaching call with Damon